Mini pump for fountain / ac mini water pump HL-MRDC4500
Frequency submersible pump is suitable for pond gardens, fountains and large aquarium, and also suitable for seafoos breeding, aquarium water supply and drainage.
SPEC
MODEL
HL-MRDC4500
POWER
AC/DC 16W
Q MAX.(L/h)
1500
H MAX(M)
2.2
INNER BOX (cm)
16X11X10
QTY /CTN
36
VOLTAGE
DC12V/24V; or AC 100-120V/200-240V
DELIVERY DETAILS
About 15-35 days after receiving confirmation.
Brushess DC Water pumps work Note:
1. pumps is prohibited by the strong shock, fall from a height on the ground and other external damage.
2. pumps can not take strong acid and other corrosive liquids and granular solids with a tiny hard. Can not cycle more thick viscosity liquids, such as oil, high concentrations of oil and other fluids vast.
3. pumps was not long-time stall, causing the motor burned.
4. pumps can not withstand high voltage shock.
Our Pump Feature for water pump pressure control
1. Perfect for indoor or outdoor use.
2. Compact design, quiet, safe and long lasting.
3. High efficient-save on operating cost, and energy saving up to 50% than before
4. Completely non-corrosive
5. It has good waterproof, high dielectric strength
6. Pumps are suitable for fresh & saltwater environments
SAFETY INSTRUCTIONS
Holinpump pumps are carefully inspected and tested to insure both safety and operating performance; However, failure to follow the instructions and warnings may result in pump damage and/or serious injury.
Warning
1, Risk of electric shock is certain that it is connected only to properly grounding-type receptacle.
2, Do not connect to any voltage other than that shown on the pump.
3, Do not pump flammable liquids
4, To reduce the risk of electrical shock, use only on portable self-contained fountains no larger than 5 feet in any dimension.
5, Do not use with water above 35C (95F).
6, Operate pump completely submerged for proper cooling.
7, Not for swimming pool.
Clearing
1, To clean the pump, remove the back cover and the impeller.
2, Use a small brush or stream of water to remove any debris
IF THE PUMP FAILS TO OPERATE, CHECK THE FOLLOWING:
1, Check the circuit breaker and try another outlet to ensure the pump is getting electrical power.
2, Check the pump discharge and tubing for kinks and obstructions. Algae build up can be flushed out with a garden hose.
3, Check the inlet to ensure it is not clogged with debris.
4, Remove the pump inlet to access the impeller area. Turn the rotor to ensure it is not broken or jammed.
5, Monthly maintenance will add to your pump's life
6, We guarantee our products for a period of 12 months
| | | | | | |
| --- | --- | --- | --- | --- | --- |
| Model | SPESC | INNER BOX CM | QTY/CTN | MASTER CARTON | Unit price USD |
| HL-SRDC1500 | DC16W 1500L/H 2.2M | 16*11*10 | 36 | 50*46*32CM | 10.5 |
| HL-SRDC2000 | DC22W 2000L/H 2.6M | 16*11*10 | 36 | 50*46*32CM | 10.9 |
| HL-SRDC2500 | DC27W 2500L/H 3.0M | 16*11*10 | 36 | 50*46*32CM | 11.4 |
| HL-MRDC2500 | DC20W 2500L/H 2.5M | 19.5*14*12 | 18 | 44*43*46CM | 17.8 |
| HL-MRDC3500 | DC20W 3500L/H 2.8M | 19.5*14*12 | 18 | 44*43*46CM | 18.7 |
| HL-MRDC4500 | DC30W 4500L/H 4.0M | 19.5*14*12 | 18 | 44*43*46CM | 19.4 |
| HL-MRDC5500 | DC40W 5500L/H4.8M | 19.5*14*12 | 18 | 44*43*46CM | 19.8 |
| HL-LRDC2000 | DC13W 2000L/H 2.2M | 20.5*14*14 | 18 | 44*41*40CM | 20.7 |
| HL-LRDC3000 | DC22W 3000L/H 3.0M | 20.5*14*14 | 18 | 44*41*40CM | 21.8 |
| HL-LRDC4000 | DC27W 4000L/H 3.5M | 20.5*14*14 | 18 | 44*41*40CM | 22.9 |
| HL-LRDC5000 | DC33W 5000L/H 4.0M | 20.5*14*14 | 18 | 44*41*40CM | 23.8 |
| HL-LRDC6000 | DC45W 6000L/H 4.7M | 20.5*14*14 | 18 | 44*41*40CM | 24.9 |
| HL-LRDC8000 | DC65W 8000L/H 5.2M | 21.5*16*15 | 12 | 50*45*32CM | 25.8 |
| HL-LRDC10000 | DC80W 10000L/H 6.0M | 21.5*16*15 | 12 | 50*45*32CM | 26.8 |
| HL-LRDC12000 | DC90W 12000L/H 6.5M | 21.5*16*15 | 12 | 50*45*32CM | 28.8 |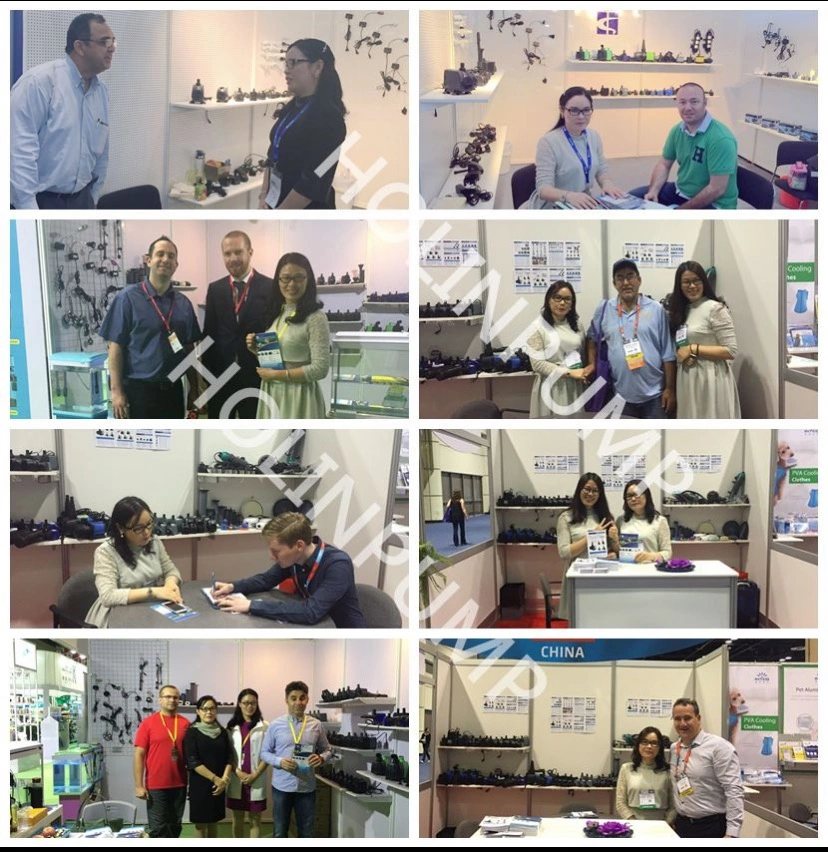 Mini pump for fountain / ac mini water pump HL-MRDC4500