Diaphragm RO Booster Pump - Designed for Pressure Water Pump are supplying
Basic Information
•
Model
: JF-306(50GPD)
•
Voltage
: 24VDC
•
Inlet water pressure
: 30psi
•
Current
: 0.65Amps @ 80psi
•
Interface
: 3/8 "NPT / Push Fitting
•
Base
: Metal / Plastic
•
Packing
: 6pcs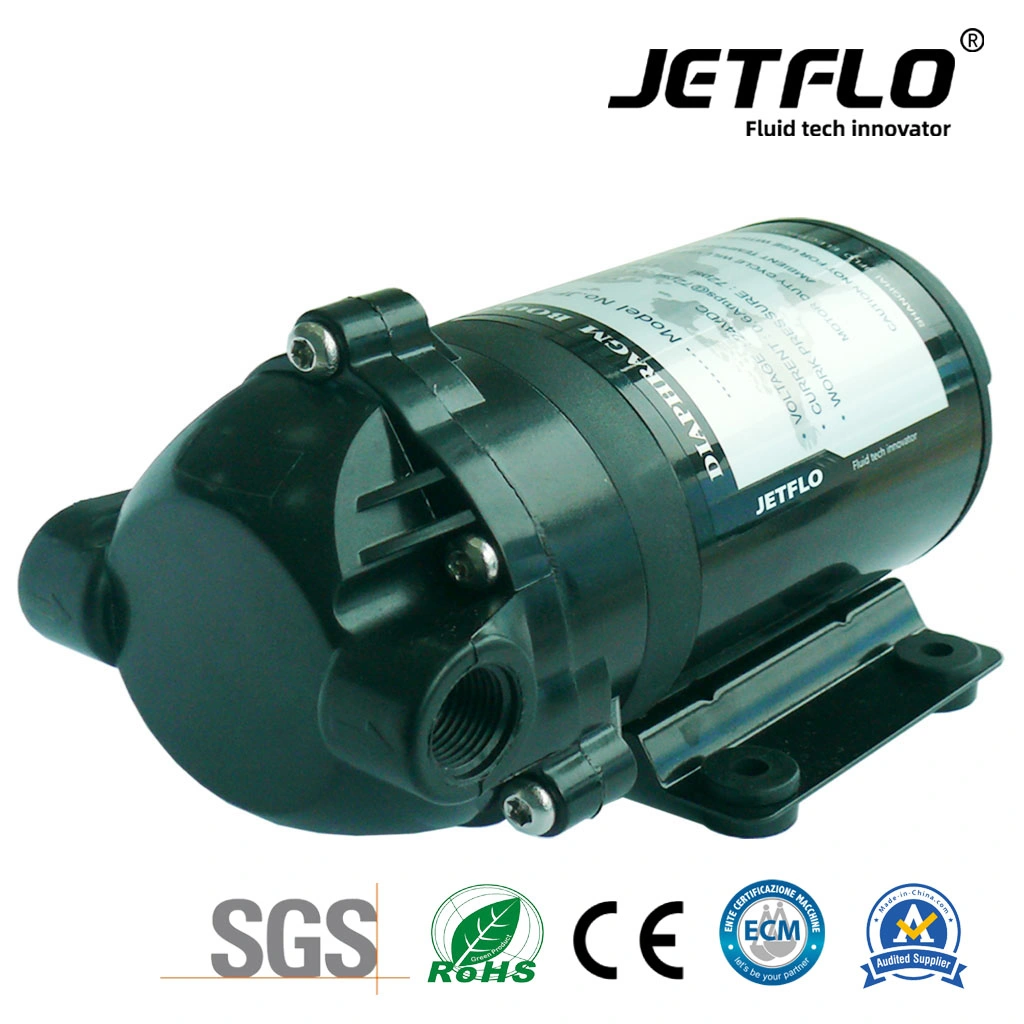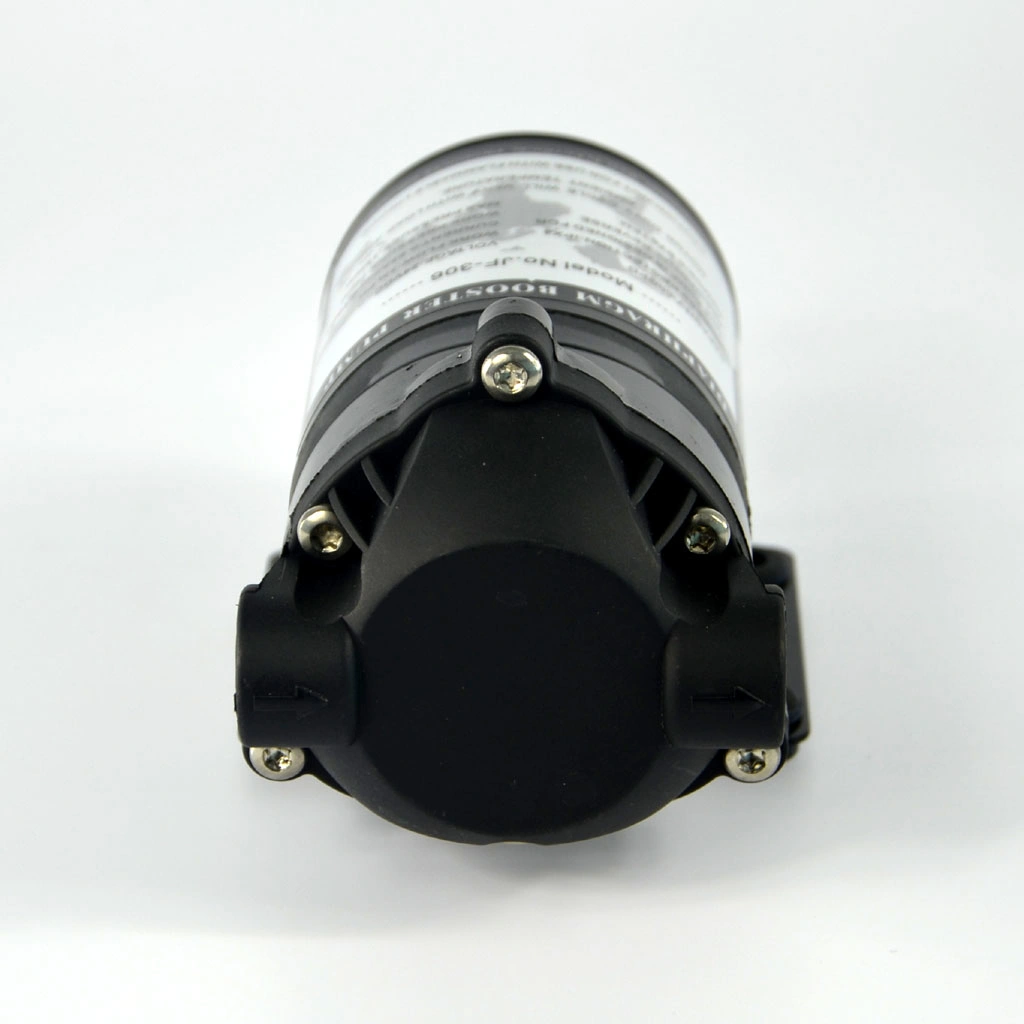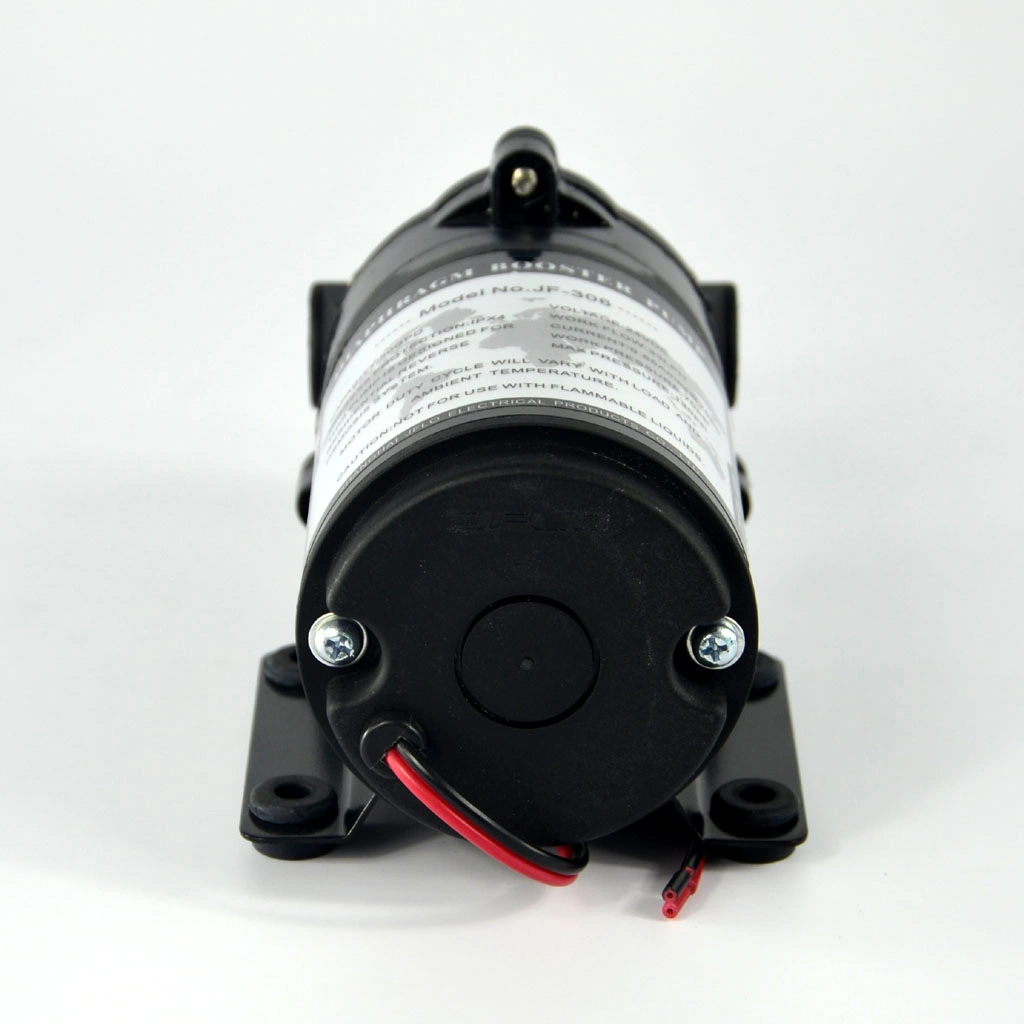 Company Profile
Shanghai JFLO Electrical Product Co., Ltd. is located in a modern industrial zone in PuDong new district, Shanghai. With more than 15 years experience in water treatment industry, Shanghai JFLO Electrical Product Co., Ltd. (JETFLO) is dedicated to manufacturing booster pumps which are especially designed for Household and Commercial Reverse Osmosis Systems.
Look back to JETFLO's history,the JETFLO pump designer had conducted in-depth technology exchange with technicians from different countries. Combining with practical experience, the JETFLO designer had successfully designed different kinds of booster pumps as per variety of applications for many domestic and international customers in different regions and countries. Such as China mainland, Middle East, South America, South-east Asia and so on. And JETFLO had proved to be a well-known company by both of the International and Domestic markets.
Under the philosophy of 'Speciality, Dedication and Concentration', JETFLO is committed to creating an industry benchmark. And as the 'Fluid tech innovator', JETFLO will never stop the pace of innovation.

Recommend Accessories
24V Transformer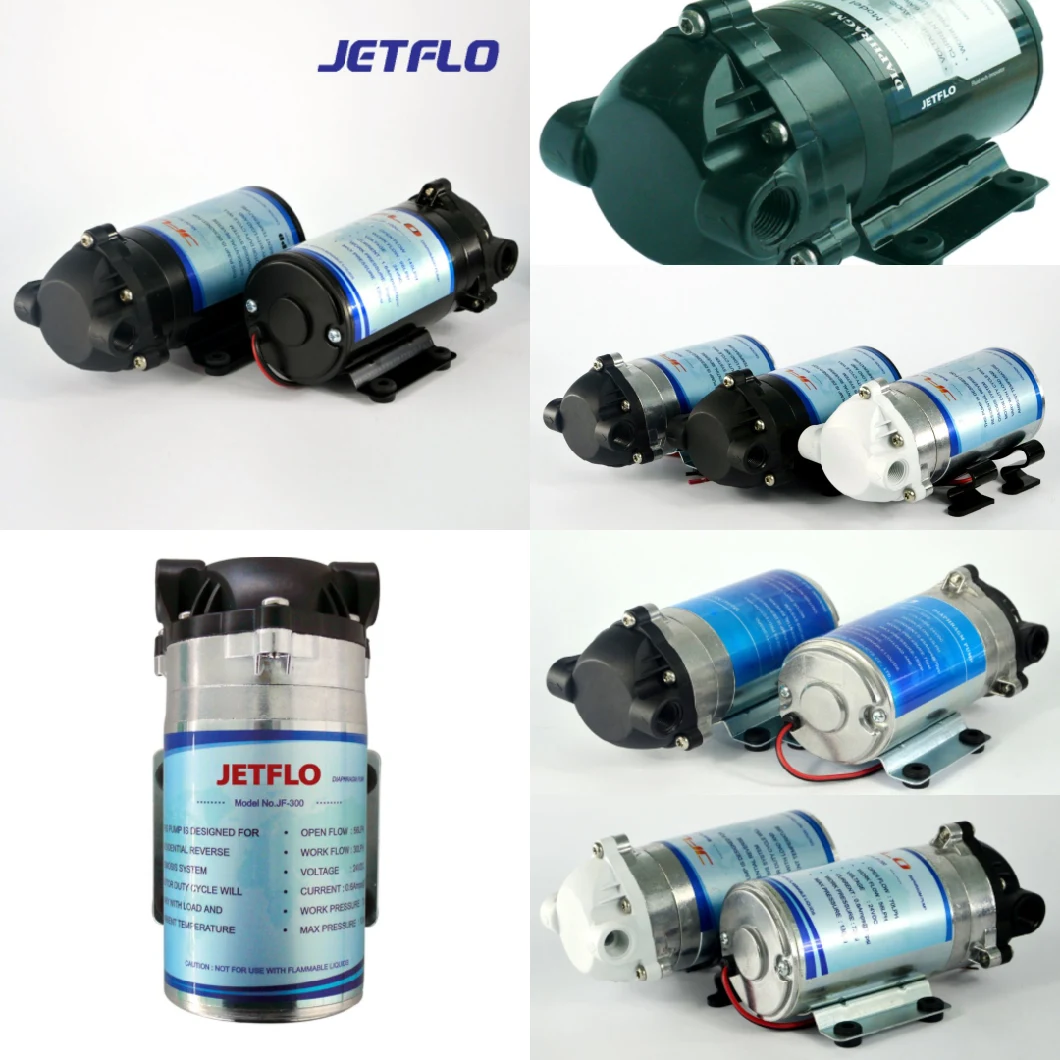 | | | |
| --- | --- | --- |
| Model | JF-306 | JF-300 |
| Voltage | 24 VDC | 24 VDC |
| Inlet Water Pressure | 30psi | 30psi |
| Current | 0.65Amps @ 80psi | 0.6Amps @ 80psi |
| Interface | 3/8 "NPT | 3/8 "NPT |