JET Pump

Jet Series
Self-priming pumps(JET-100A)
All products are with CE Approved(EMC and LVD).
Consist of a single impeller, centrifugal pump and a jet pipe with a nozzle.
Extremely high efficiency and excellent suction ability.
Suitable for water supplying in domestc installations, small-scale agriculture, home drinking water and garden irrigation.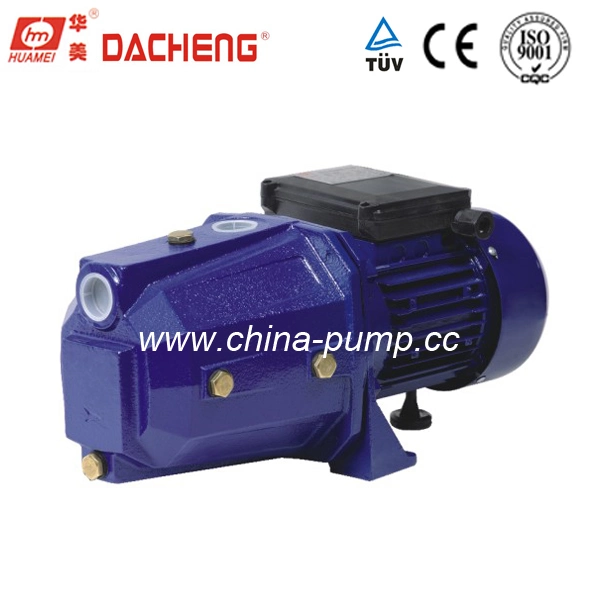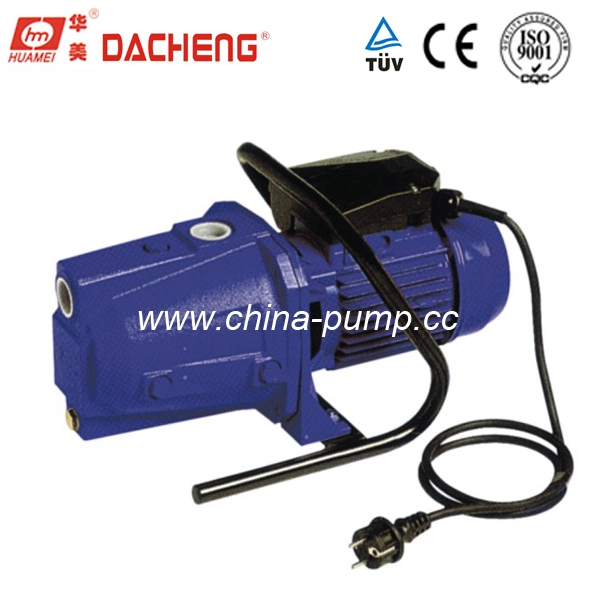 FEATURES
1. The pump have a compact size and simple to use.
2. Heavy duty continuous work.
3. Ambient temperature up to 40º C.
4. The thermal protector is installed if required.
5. The shaft is 45# steel or stainless steel and not easy to rust.
6.220-240V 50Hz power which is safer for your using.
7. The stator is 100% copper wire with high quality.
CONSTRUCT



Pump

Pump body: Cast Iron
Impeller: Brass/Techno-polymer(P. P. O)
Mechanical seal: Carbon/ceramic/Stainless Steel

Motor

Single Phase
Motor Housing: Aluminum (closed, externally ventilated)
Shaft: Carbon Steel/ Stainless steel Thermal protector (if required)
Insulation class: B and F
Protection class: IP44 or IP54
Cooling: External Ventilation
Power: 220-240V 50Hz( single phase 230V, 240V, 127V, 110, 115V/60Hz are available)



OPERATING CONDITION



Liquid temperature up to 60
Ambient temper up to 40
Total suction lift to 9m
Continuous duty



TECHNICAL DATA(220-240V/50Hz)