Pump Name: IRG Pipeline Centrifugal Pump

Used Condition:
1.The maximum pressure of pump system is 1.6 Mpa.
2.Applicable media: the volume content of solid insoluble substance is not more than 0.1 percent, and the particle size is not greater than 0.2mm. (if the medium is equipped with fine particles with wear-resistant mechanical seal, please specify in the order timing).
3.Ambient temperature no more than 40C.The relative temperature is no more than 95%,The altitude is no more than 1000M.

Products Introduction:
1.Suction pressure less than 1.0MPA, Or the maximum working pressure of the system less than 1.6Mp,Pump suction inlet pressure + pump head less than 1.6Mpa,The static pressure of the pump was 2.5MP.
Please indicate the working pressure of the system when ordering,When the pressure of pump system is greater than 1.6 MPA, it should be stated in advance when ordering.
The cast steel material should used for the flow parts and connections of the manufacturing pump.
2. Environmental temperature less than 40C. Relative humidity less than 95%.
3. The volume of solid particles in the medium is not exceeding 0.1 percent of the unit volume, particle size less than 0.2mm. If have solid particles, Please indicate on the order, In order to use wear-resistant mechanical seal.

Main Usage:
1.IRG,IHG,ISW centrifugal pump ,Transport of water and physical chemistry similar to other liquid used in clean water.It is suitable for industrial and urban water supply and drainage,High - rise building pressurized water delivery, Landscape irrigation,Fire pressurization,Remote delivery,Hvac refrigeration cycle, The bathroom and other cold and hot water circulating supercharging and equipment. Use temperature less than 120C.
2. ISWR,ISWRD application :Energy, metallurgy, chemical industry, textile, paper and hotel, hotel, bathroom, boiler hot water supercharged circulation machinery city heating system.Use temperature less than 120C.
3.IHG,ISWH Vertical horizontal pipe chemical pump, which contains no solid particles, corrosive, viscosity similar to the liquid of water, Applicable to petroleum, chemical, metallurgy, electricity, paper, food pharmaceutical, synthetic fiber etc.Use temperature-20C--+120C.
4. ISWB Horizontal pipe oil pump, Oil products such as gasoline, kerosene, diesel oil, etc., or flammable, explosive liquid, and the delivery medium temperature is -20C--+120C.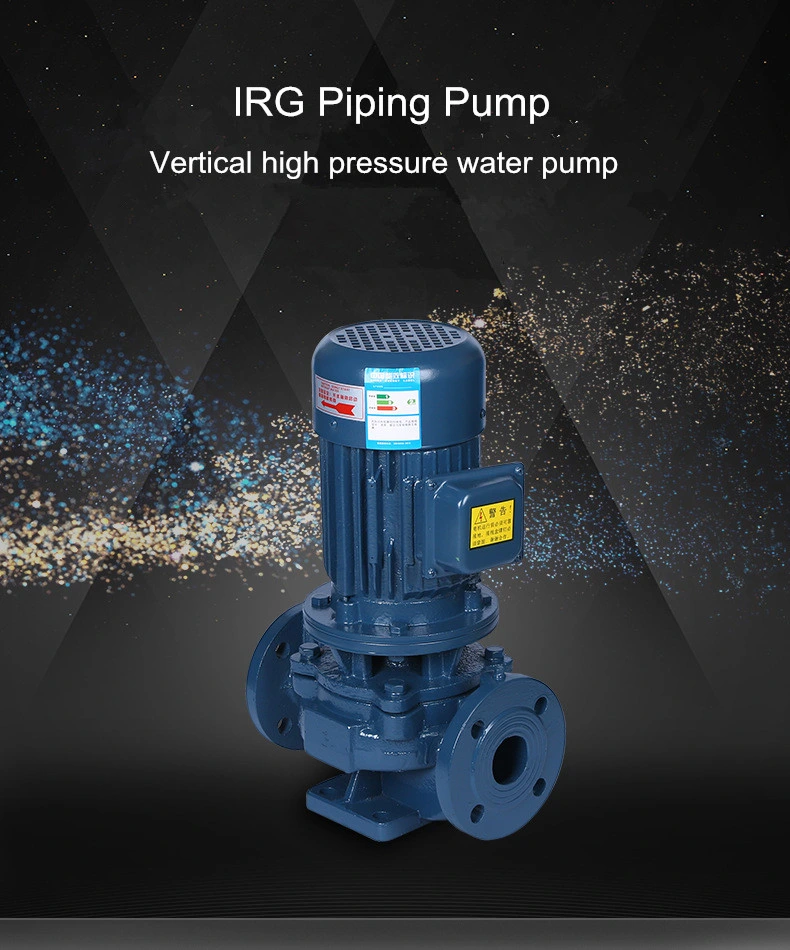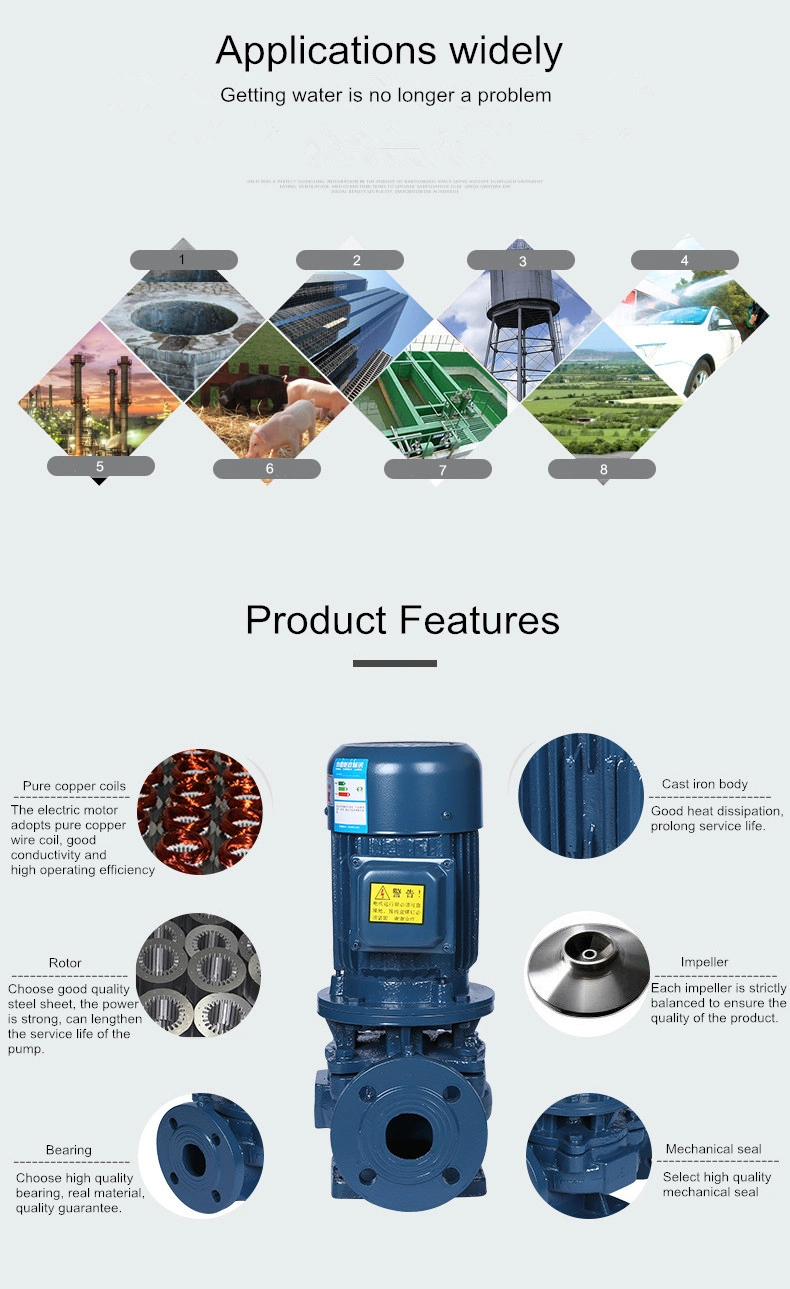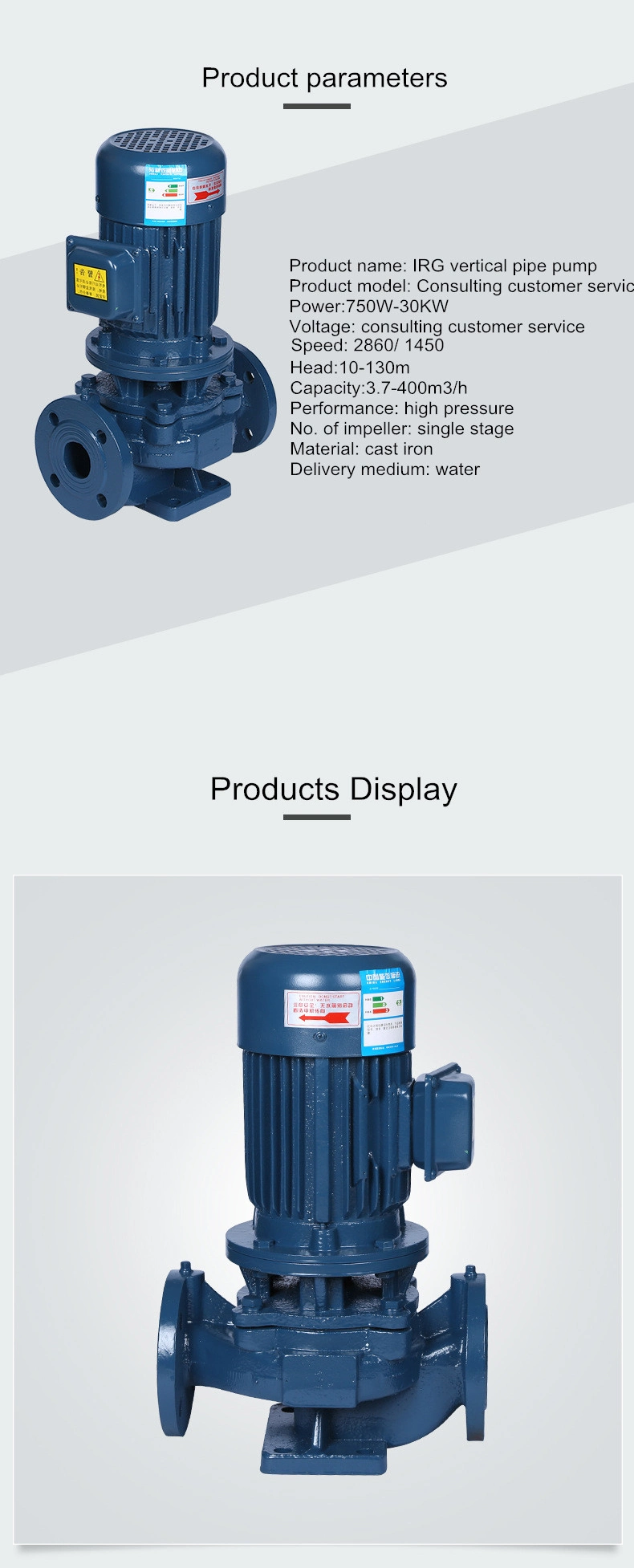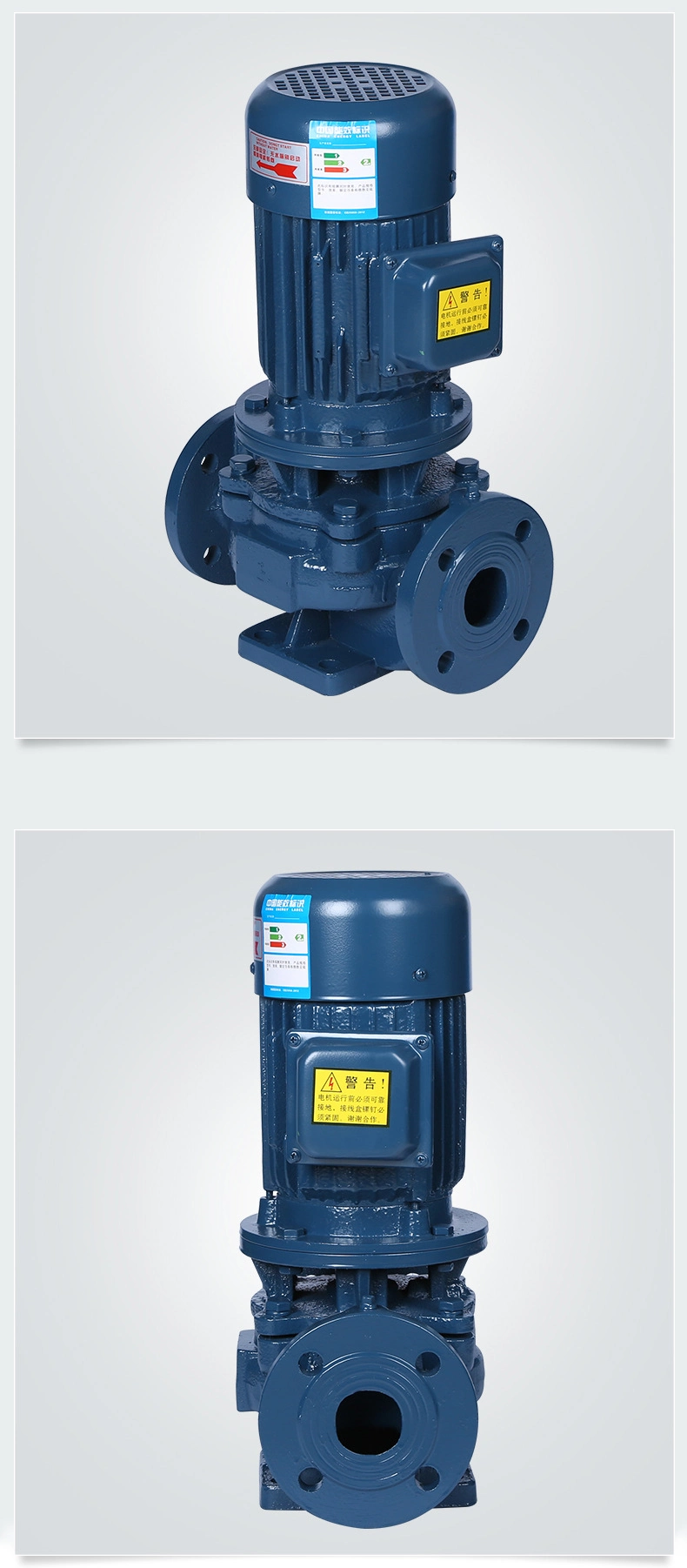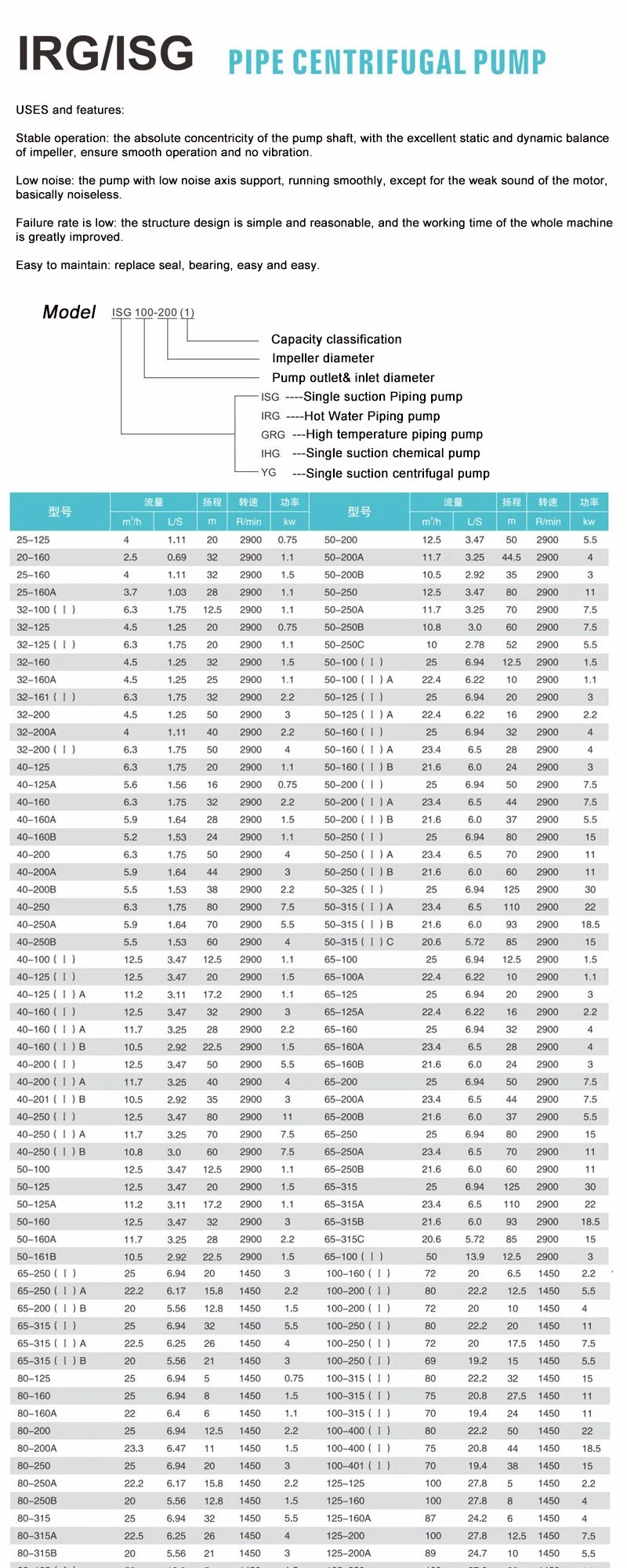 More details parameter , contact with us!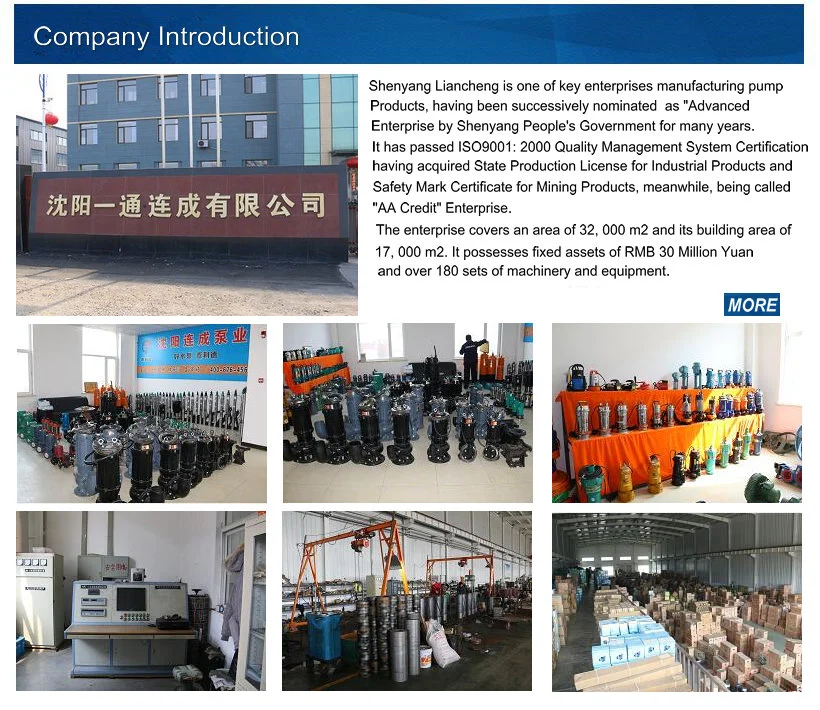 For More Details ,pls contact with us !