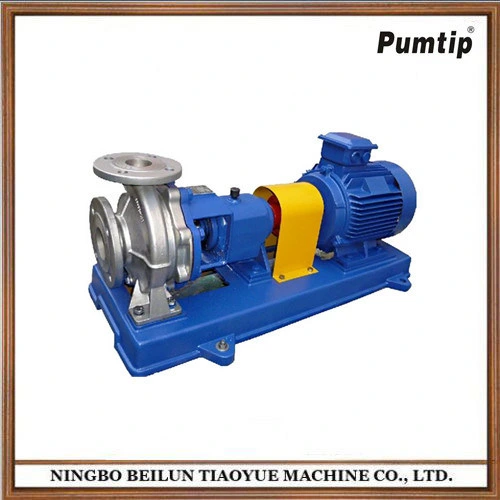 1 the product overview
SOW series single stage double suction centrifugal pump, mainly used for conveying the temperature is not higher than 105 ºC water or the physical and chemical properties similar to water in the liquid.The SOW, SOL series single stage double suction centrifugal pump is applicable to waterworks, pump stations, power stations, water circulation in air conditioning, hot water circulation in heating, industrial water supply system, fire control system, ships and oil refining industries such as transportation of ordinary liquid liquid.
2 the run data
Exit diameter: DN = 80 ~ 500 mm
Traffic: 50-4200 m3 / h (rated point)
Head: H = 7.6 ~ 160 m rated (point)
Allowable working pressure: 2.5 Mpa;
Allowable test pressure: 3.75 Mpa
Medium: water or similar physical and chemical property of Yu Qingshui other liquid (solid particles 80 mg/L) or less.
Temperature: 105 ºC or less
3 hydraulic
The optimization design of hydraulic model, not only excellent hydraulic performance of pump, and there is no axial force (in theory) the trapped water pumps, especially large pumps running around the problem.SOW, SOL type single-stage double-suction centrifugal pump of pump body, pump cover, impeller, the precision casting, the flow smooth surface to improve the cavitation resistance and efficiency of the pump.
4 seal
According to the medium or the user require the use of packing seal or mechanical seal, without being limited by the steering.For sealants seal, there is enough space to replace the packing
5 working conditions
1, the allowable working pressure of 2.5 Mpa;The pump inlet pressure + pump lift 2.5 Mpa or less.According to the pump shell under the biggest pressure, pump body and pump cover adopts the grey cast iron (1.6 Mpa).When ordering please indicate the pressure of the pump or material.
2, medium: temperature 105 ºC or less water or the physical and chemical properties similar to water other liquid (80 mg/L) or less solid particles.
6 bearing
1, enclosed rolling bearing is lubricated by grease, simple maintenance and long running time.
2, equipped with constant oil level, oil cup, thin oil lubrication is also available.
3, chooses import (SKF, NSK, NTN bearing with high quality, stable operation, low noise, long service life.
7 structure characteristics
Compact structure, good stability.This type of pump for shell structure, import and export both on the pump body, just hanging out of the pump cover, maintenance of rotor can be removed for maintenance work, and does not need to remove the line, is very convenient.
According to need the motor (driver) can be on the left side on the right side, convenient installation.Structure has shortened the axial dimensions of rotor, providing better rigidity of shaft, and a more stable and reliable running.Sealing ring is fitted on pump body, while impeller sealing ring can be used.Sealing ring can be replaced after being worn out, reduces the operation maintenance cost.