2019 Hot sale large capacity QS Volute Split case Centrifugal Water Pump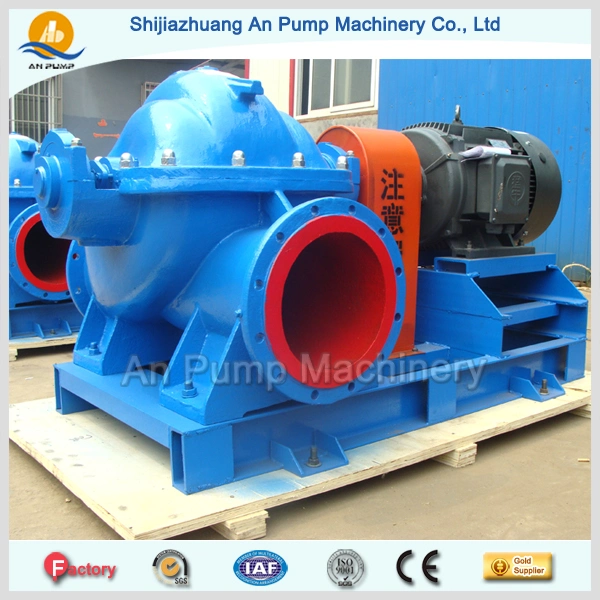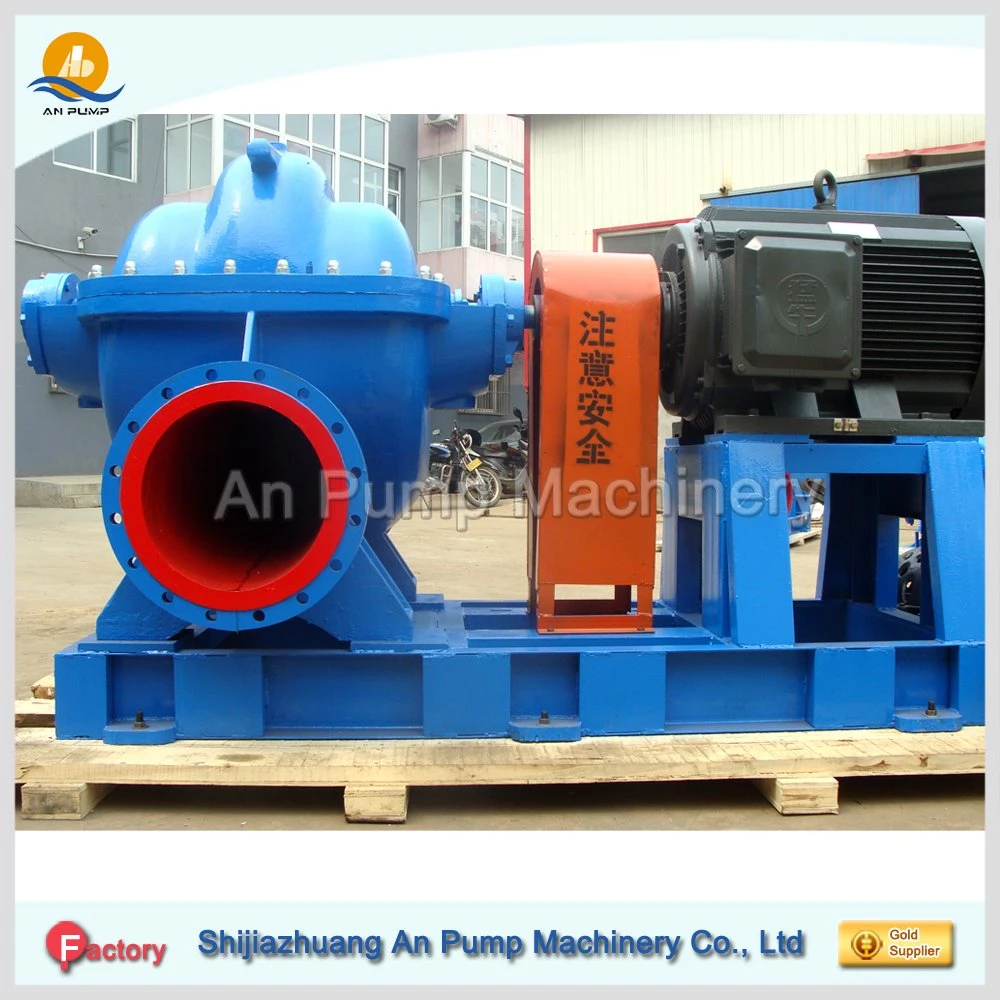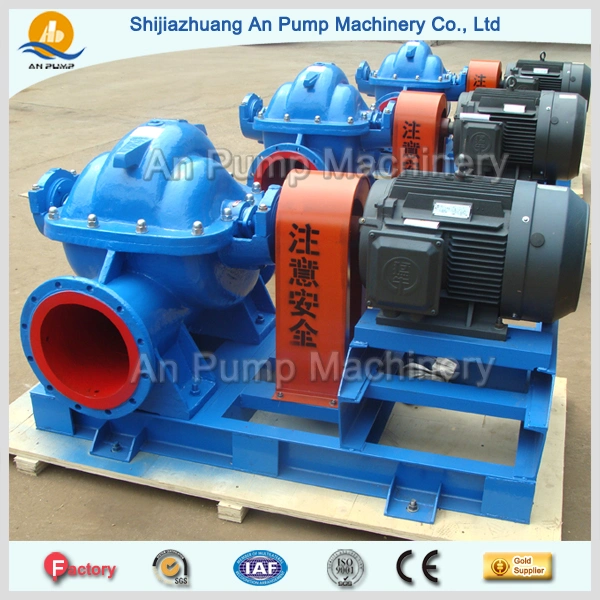 1. QS water pump Specifications
| | |
| --- | --- |
| Working Principle: | Double suction, Split case |
| Main applications: | Water / Sewage / Hot water / Pulp etc |
| Driver: | Electric motor, Diesel Engine |
| Raw materials | Cast iron, Ductile cast iron, Cast steel, Stainless steel |
| Power Specs: | 220/380/400/415V/6KV/10KV, etc 3phase;50hz/60hz |
| Max.permissible fluid temperature: | 125°C |
| Type of connection: | Flange |
| Installation position: | Horizontal |
| Casing parts material: | Cast iron, Stainless Steel, Cast steel, Brass etc |
| Shaft seal type: | Mechanical seal / Packng seal |
| Maximum drive rating: | 1600KW(2150HP) |
| Maximum caliber: | 1200mm(48inch) |
| Maximum head: | max 200m |
| Flow rate range: | 120-14000m3/h |
2.Product Feature

1). Some of the QS Large Single Stage Double Suction Split Volute Casing Centrifugal Pump adopting rolling bearing, grease or thin oil lubricaton. Some adoptng sliding bearing, think oil lubrication;
2). Declining exit edge of impeller and symmentrically and staggered arranged bilateral vanes, minimizing the plusing of pump duing operating;
3). Double volute design adopted, reducing radial force and making pump perfom more stable;
4). Design with international advanced hydrodynamics software and molding with 3 D software, ensuring high efficiency, stability and reliable running;
5) Full application of stuffing sealing and biset type stuffing gland, facilitatin check and maintenance. Mechanical seal can be customized as required.

3. Application

This series is widely used in waterworks, irrigation, draining pump suction, electric power station, air-conditioning circulation water, industrial water supply system, fire fighting system, shipbuilding industry, and general use in oil refining industry.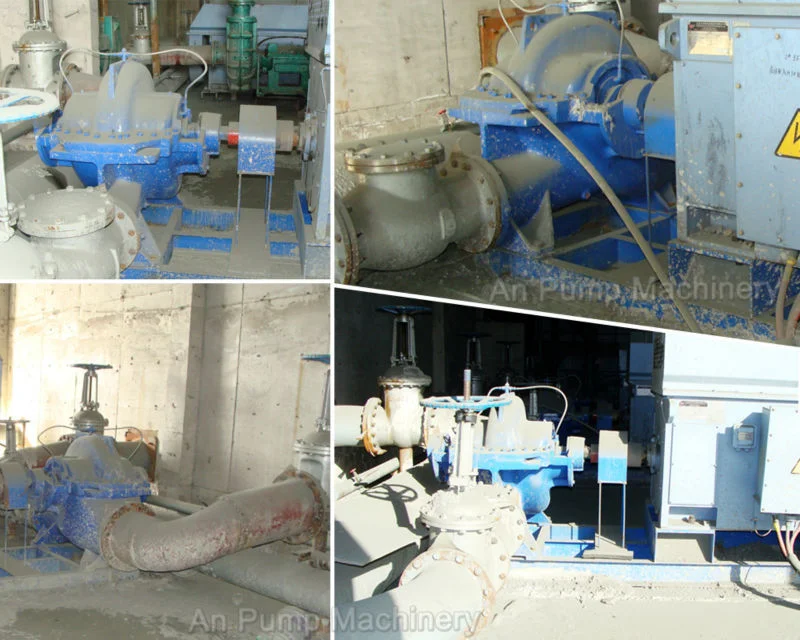 4. QS pump performance data
| | | | | | |
| --- | --- | --- | --- | --- | --- |
| Model | Flow rate(m3/hr) | Head(m) | Speed(rpm) | Power(kw) | Eff(%) |
| QS150 | 110~220 | 35~84 | 2900 | 30~55 | 67~80 |
| QS200 | 160~351 | 31~100 | 2900 | 37~110 | 67~85 |
| QS250 | 324~612 | 8.6~71 | 1450 | 22~132 | 72~86 |
| QS300 | 504~972 | 8~98 | 1450 | 30~300 | 70~84 |
| QS350 | 745~1663 | 10~140 | 1450 | 55~680 | 70~88 |
| QS400 | 900~1620 | 32~98 | 980~1480 | 155~500 | 71.5~84 |
| QS500 | 1150~2450 | 10.6~108 | 740~970 | 110~800 | 70~89 |
| QS600 | 2304~4000 | 13~80 | 730~970 | 185~900 | 70~91 |
| QS700 | 2111~4896 | 39.5~99.5 | 740~980 | 560~1250 | 72~92 |
| QS800 | 3960~7200 | 23.5~84 | 600~740 | 450~1600 | 77~92 |
| QS1000 | 6000~9900 | 32~52 | 600~990 | 1250 | 79~87 |
| QS1200 | 5832~14400 | 6~95.7 | 500~745 | 710~3450 | 80~90 |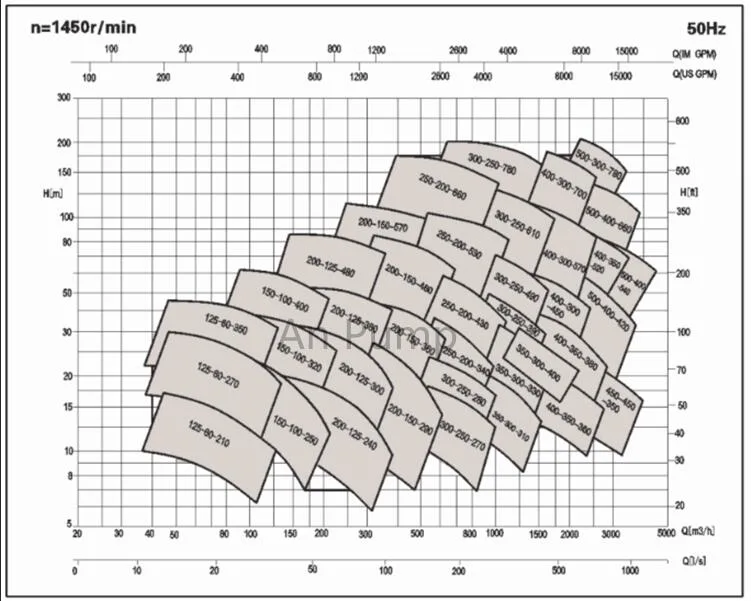 5. FAQ

Q1. Are you a manufacturer?
Yes, we have been in centrifugal pumps manufacturing and marketing industry over 32 years.

Q2. What markets do your pumps export to?
Europe, North & South America, South-East Asia, Africa, Oceanica, Middle East countries. Our overseas agent in Italy, Russia, America and Africa are gradually improving.

Q3. What information should I let you know if I want to get a quotation?
Please let us know the pump capacity, head, medium, operation situation, quantity, etc. As much as your provide, the precision and accurate model selection.

Q4. Is it available to print our own brand on the pump?
Totally acceptable as international rules.

Q5. How can I get the price of your pump?
You can connect with us through any of the following contact information. Our personalized service person will respond you within 24 hours.

6. Company profile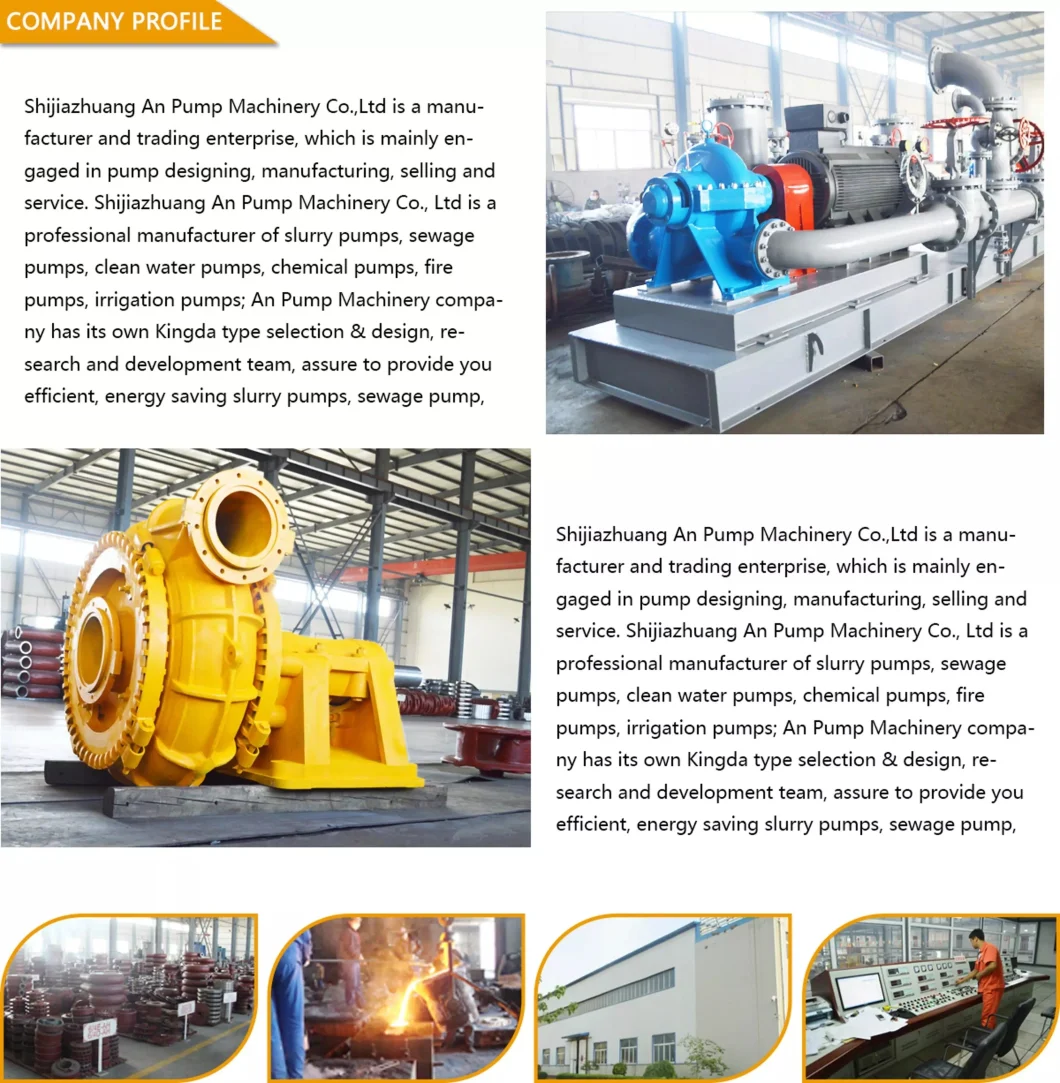 7.Contact information
Andy Ma
Sales and Engineer
SHIJIAZHUANG AN PUMP MACHINERY CO.,LTD.
Tel: +86 311 89940549 | Fax:+86 311 86271170 | Mob:+86-17732150255
http://anpump.en.made-in-china.com | anpump.en.made-in-china.com