Introduction
HWG pumps are horizontal and volute type single stage and single suction pumps for delivery of clean water or other liquid having similar physical and chemical prooerties as that of chean water.The temperature of water pumped should be less than 50 degree centigrede.It is suitable for farmland for water supply and drainage for municipal works as well as flood irrigation and water conservancy for farmland.
This type of pump could be fitted with 90°,33°,55°,27° elbows or bends in accordance with your requirements.
Model Explanation
Product model and name
For example 300HWG-8A
300-inlet and outlet diameter of the pump in mm
HWG-back split, volute mixed-flow pump
8-designed head in m
A-reduction in diameter of the impeller
Application range
Main performance range of HWG pumps
Capacity130m³/h-1200m³/h
Head: 3.5-15m
The direction of Rotation
As viewed from the suction side of the pump the rotation of the impeller is anti-clockwise.
Structure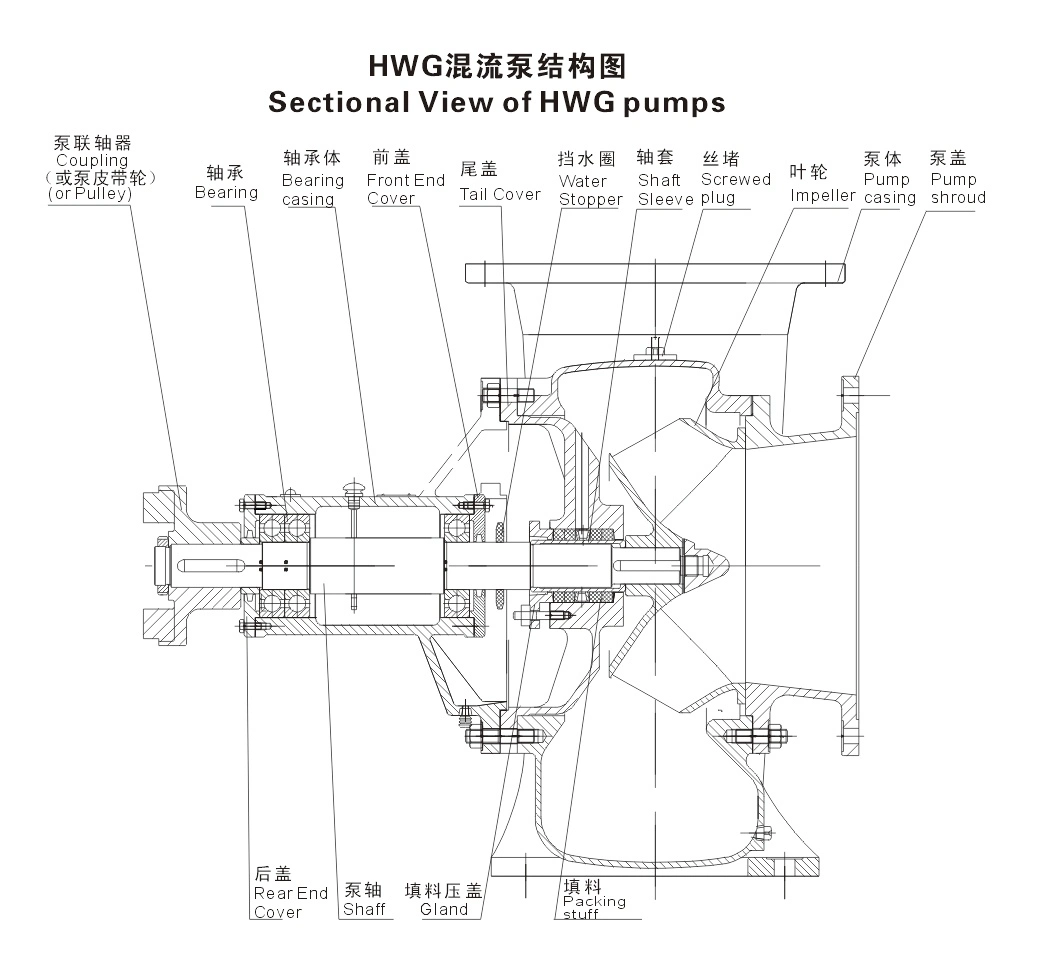 Curves&Parameters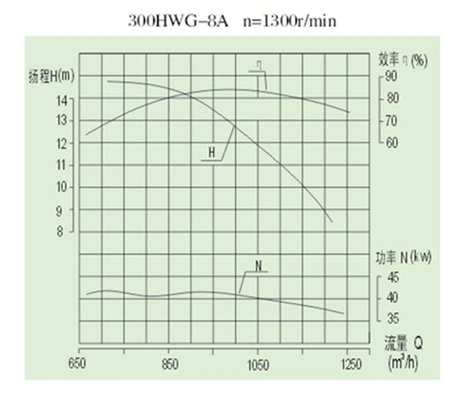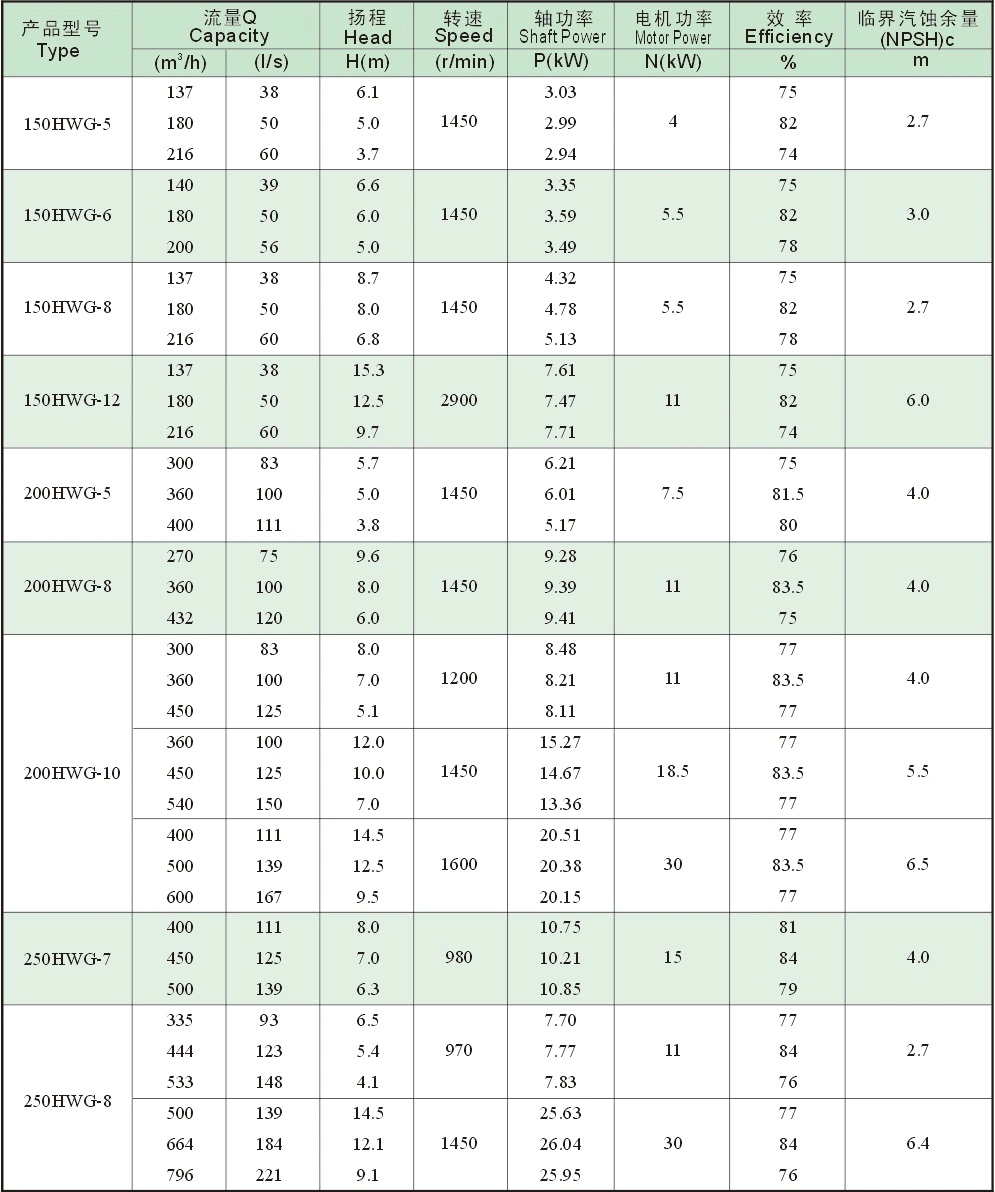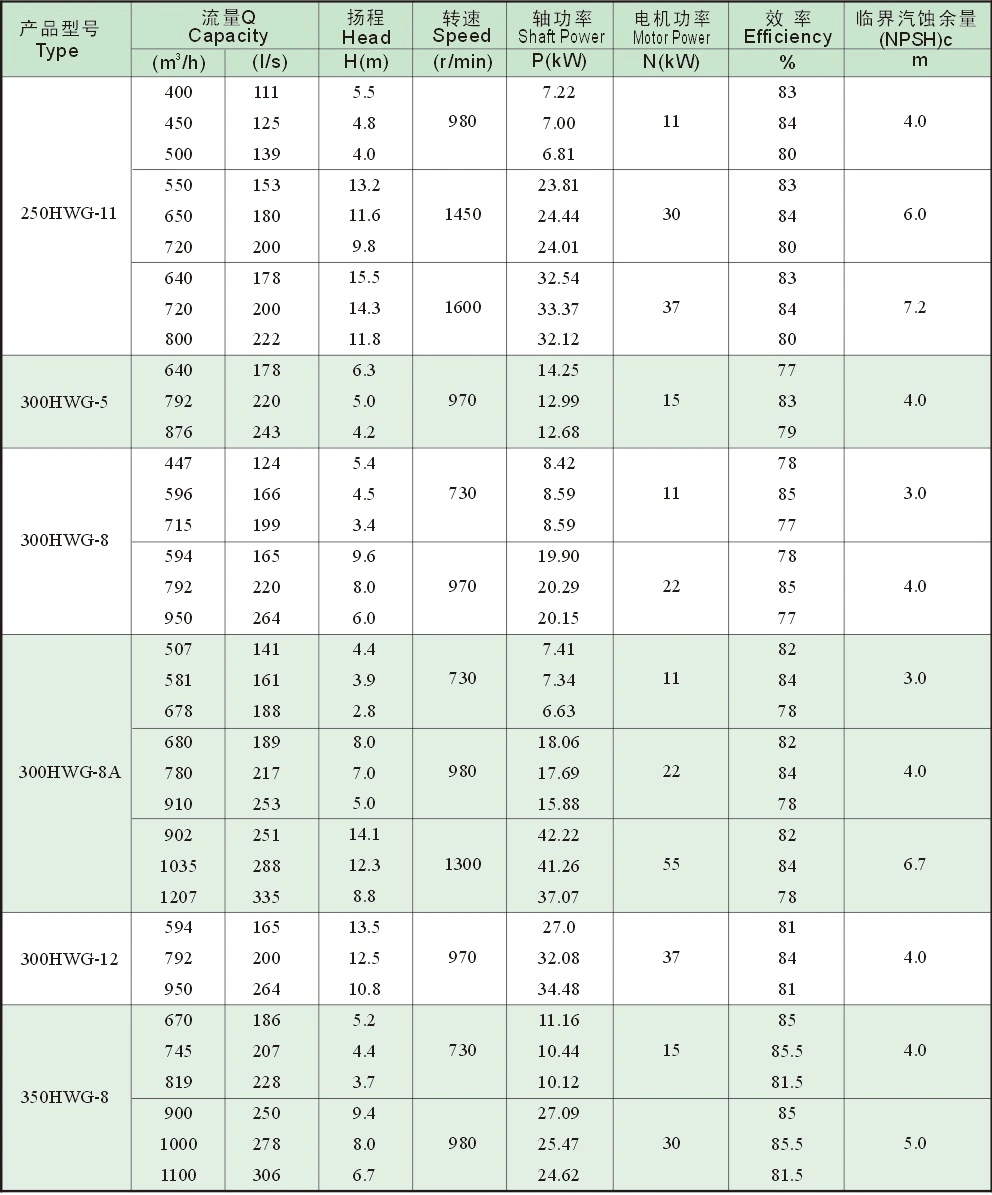 Installation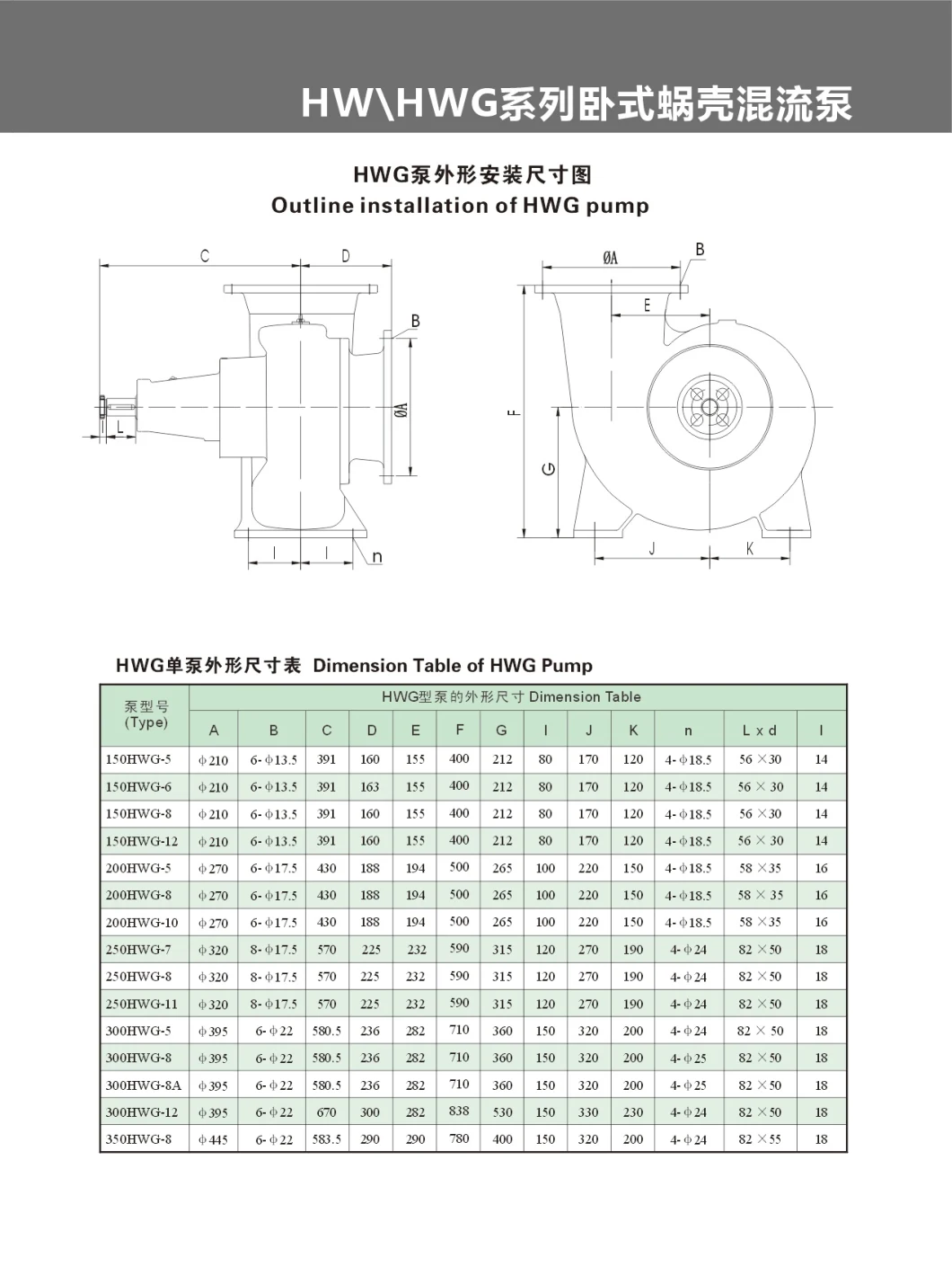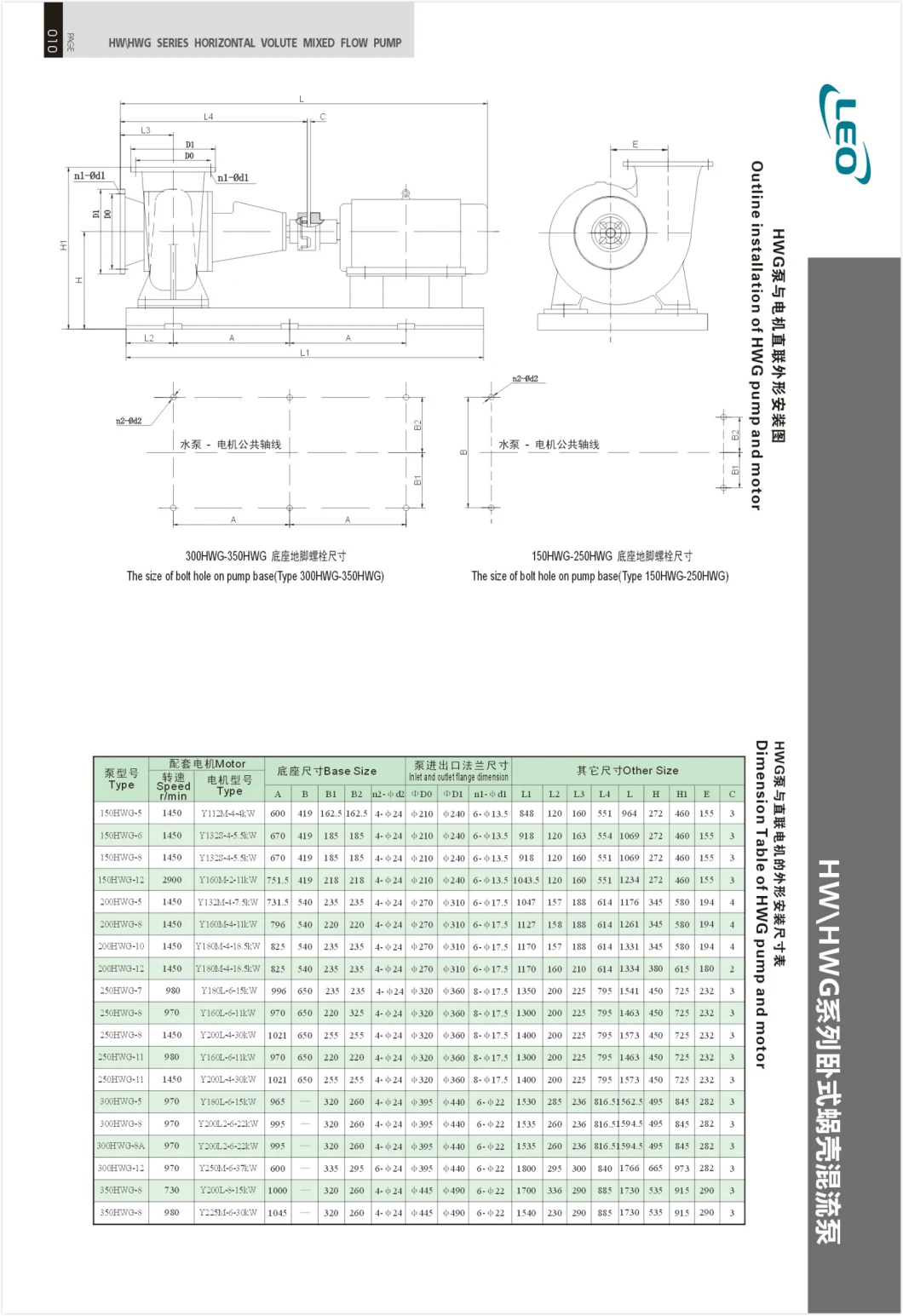 Application by Our Customers