Dewatering Water Pump Set Centrifugal Sea Water Aquarium Pump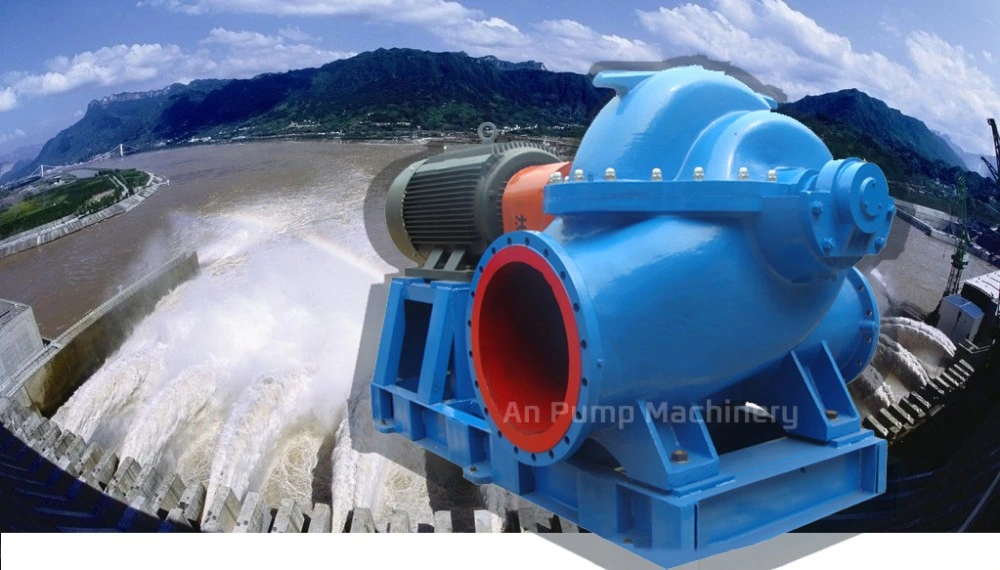 Overview
Model QS Horizontal split case Fire pump is a single-stage double-suction horizontal split centrifugal pump and used to transport pure water and the liquid of both physical and chemical nature similar to those of water, the maximum temperature of which must not be over 80ºC , suitable for water supply and drainage in factories, mines, cities and electric stations, waterlogged land drainage and irrigation of farming land and carious hydraulic projects.

Application
Aerospace Oil & Gas
Building industry Power Station
Chemical Petro-Chemical
General Industry Pharmaceutical
Marine Pulp & Paper
Mining & Aggregate Water & Waste water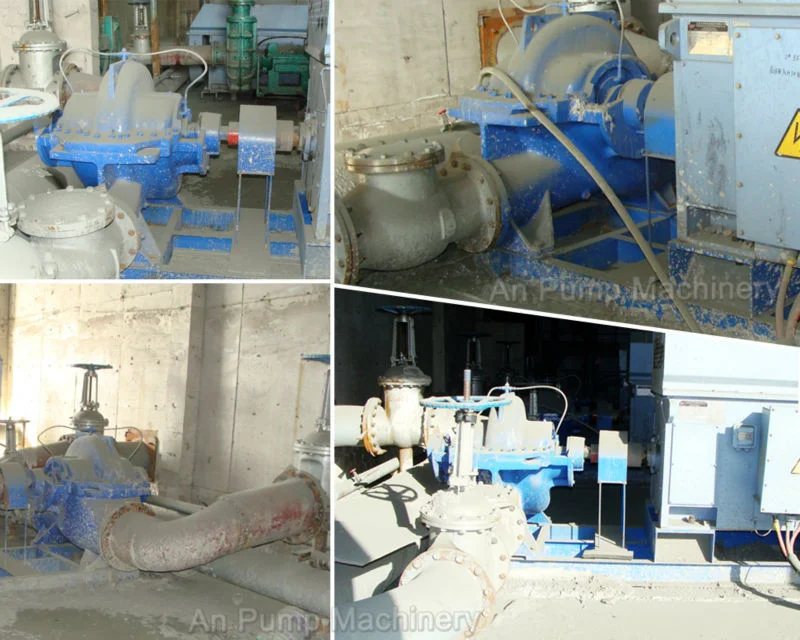 | | |
| --- | --- |
| Industry | Plumbing Applications |
| General water supply | Circulation of HVAC building systems, water booster service, boiler feed, general circulation service and more. |
| Agriculture / Food / Beverage | Irrigation, water supply, food processing beverage processing, fertilizers. |
| Manufacturing | Pulp and paper fans, plastic & rubber, metal & steel, pharmaceutical, paper mills, air wash, marine ballast service. |
| Fire / Disaster Relief | Fire pumps, fire protection, flood control, disaster relief, federal / military. |
| Utilities : Water / Wastewater | Power Generation stations, dewatering, desalination, energy recovery turbines |
| Chemical / Mining | Chemical plants, refineries, petroleum distribution, coal sites, ethylene glycol pumping. |
Advantages
20 years in producing
Independent Design
advanced technology from Australia, Canada, America
Specialized Test Equipment
Anti-rust treatment casting
Supply reasonable suggestion for choosing pumps
OEM available
Pump Structure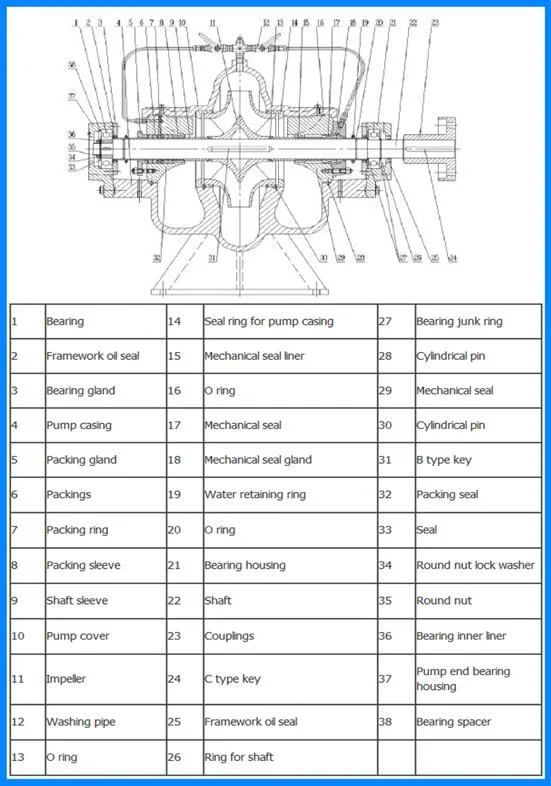 1.Casing
The volute casing is split on the horizontal centerline with the suction and discharge nozzle cast integral with the pump casing. The upper casing is accurately located on the lower half by the use of dowel pins. The upper casing can be removed to inspect the interior of the pump without disturbing the pipe connections or pump alignment. The suction and discharge flanges contain tapped holes for vacuum and pressure gauge. At the bottom of the flanges, there are tapped plugs for water drainage.
2. Impeller
The impeller is static-balance calibrated, fixed with the muff and the muff nuts in both sides and its axial position can be adjusted via the nuts and axial force gets balanced by means of the symmetrical arrangement of its blades, there may be residual axial force which is borne by the bearing at the axle end.
3. Shaft
The pump shaft is supported by two single-column centripetal ball bearings, which are mounted inside of the bearing body on both ends of the pump and lubricated with grease. The dual-suction seal ring is used to reduce the leak at the impeller
4. Seal Type
There is gland seal type and mechanical seal type.
Direction of Rotation
The Horizontal large volume double suction axially spilt casing centrifugal pump moves CW viewing from the clutch to it. The pump moving CCW can also be produced.
Materials
Irrigation pump general material is cast iron, main include pump casing, pump cover, impeller, seal ring and shaft sleeve, shaft is carbon steel. We could also produce as your requirements, such as nodular cast iron, cast steel, bronze and stainless steel etc.
Pump performance:
Model
QS
Flow rate
(m3/h)
Head
(m)
Speed
(rpm)
Power
(KW)
QS150
110~220
35~84
2900
30~55
QS200
160~351
31~100
2900
37~110
QS250
324~612
8.6~71
1450
22~132
QS300
504~972
8~98
1450
30~300
QS350
745~1663
10~140
1450
55~680
QS400
900~1620
32~98
980~1480
155~500
QS500
1150~2450
10.6~108
740~970
110~800
QS600
2304~4000
13~80
730~970
185~900
QS700
2111~4896
39.5~99.5
740~980
560~1250
QS800
3960~7200
23.5~84
600~740
450~1600
QS1000
6000~9900
32~52
600~990
1250
QS1200
5832~14400
6~95.7
500~745
710~3450

RFQ:
power loss
There only a part of the mechanical power of the centrifugal pump getting from the driver equipment, convert to the centrifugal power and then delivered to the liquid power. The another part was loss. The reasons are below:
1. Hydraulic loss: Created for the liquid impact, vortex and friction in the pump. The impact and vortex hydraulic loss is because of the the liquid change the flow direction. Besides, when the liquid flow, it will have friction when meet the pump passageway.This kind of loss depend on the length, volume, shape, and surface roughness of the passageway and the liquid flow speed and other character.
2. Volume loss: It resulted for the powered liquid will channeling are leakage. The general pump volume efficiency is 0.93~0.98%. Improve the seal ring and shaft seal construction, can reduce the volume loss and increase the volume efficiency.
3. Mechanical loss: It is caused by the friction of liquid and impeller plate surface, also named dick friction loss of impeller, and the pump shaft friction when rotated in the packing, bearing, balancing parts and other mechanical parts.

>>>Company Introduction

Shijiazhuang An Pump Machinery Co., Ltd is one over 30 years experienced pump manufacturer (established at 1986) in mining and mineral, power plant, dredging and dredge, hydraulic, irrigation, pulp transfer, chemical, construction, sea water and oil & gas transfer etc.; An Pump Machinery is the pump factory has its own pump selection & design, research and development team to assure provide you efficient, energy saving slurry pump, water pump, diesel water pump, chemical pump and irrigation pump in selection & design, use and maintenance program.

An Pump Machinery is the pump factory approved by ISO9001, ISO14001 and OHSAS18001. We also have the certificate of CE. Our factory is over 50,000 square meters with the professional engineer over 20. The Max casting parts weight we could do one time is 7 tons. And we have capacity to produce 600 tons per month and with the heat treatment furnace dimension 6mx5.5mx2.5m. The Max parts we could machine is 6.4 meters and we have capacity to assemble the pump over 1800mm and our cranes capacity is 30 tons.

An Pump Machinery products include slurry pump, sewage pump, water pump, acid resistant or chemical pump, irrigation pumps, fire pumps and other products exported to over 90 countries all over the world. The application covers many fields, such as mining and mineral processing, dredger, tailings transportation, mining, steel, desulfurization pump, boiler feed water, construction, irrigation, water conservancy facilities, sewage treatment, drainage and water supply.

In the era of rapid development of science and technology, An Pump Machinery team take the entrepreneurial spirit "excellence and constant product quality, brand known worldwide and Credit-based", business purpose "the achievements of create brand enterprise and industry pioneer", to help you out and provide quality & cheap innovative products!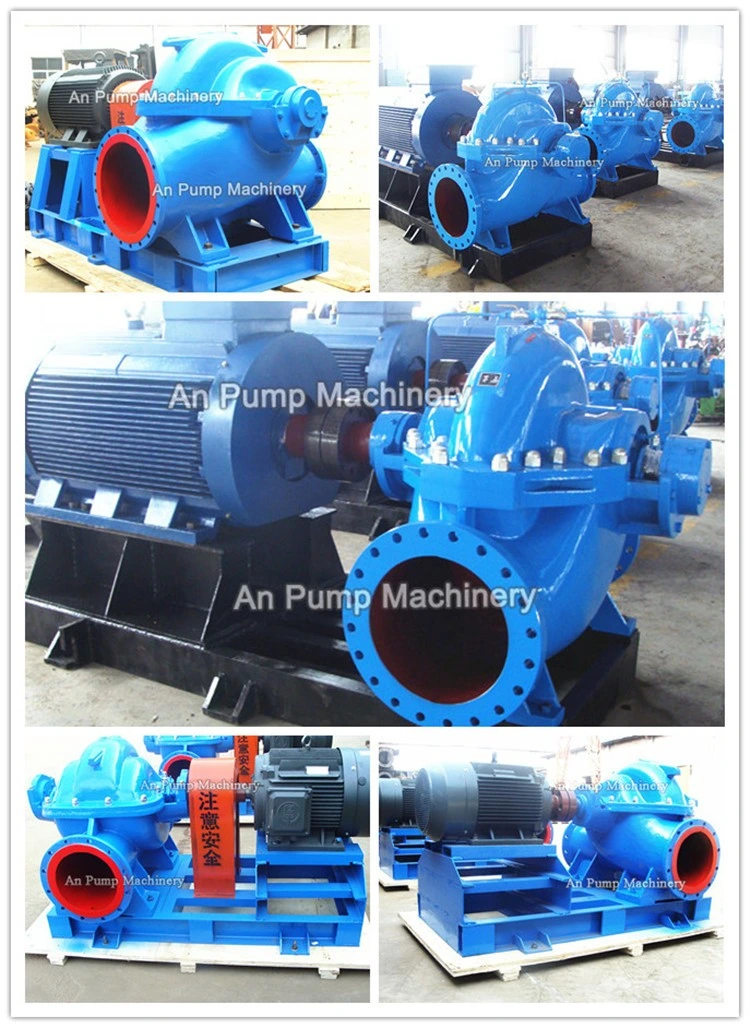 >>>FAQ

(1). Q: Are you a trading company or manufacture?
A: An Pump Machinery Co., Ltd is a real large professional manufacturer more than 32 years, in China, produce with our own factory.

(2). Q: what's your factory workshops ?
A: My factory produce include casting, mechanical process, lathe process, heat treatment, assembly, and test etc.
Warmly welcome to visit & test my factory any time.

(3). Q: How about your QI series centrifugal end scution pump price?
A: We are sure our price is factory price, and insist hig quality for our long term cooperation.

(4). Q: What is your QI series end suction pump material ?
A: For the QI end suction pump, we could produce cast iron, cast steel, stainless steel, bronze, and material high CrMoNi alloy.
And we could also produce as your requirements.

(5).Q: What kind of liquid can your QI series centrifugal end suction pump transfer?
A: Liquid range: water, chemical liquid, hot water, sewage etc.

(6). Q:How does your factory do regarding quality control?
A:"Quality is priority. we always attach great importance to quality controlling from the very beginning to the very end.
Our factory has 15~30 QC.

(7). Q: Is it easy for customers to change the parts by myselves ?
A: yes, the structure is simple ,customers can change it very easliy. We will also supply you maintenance tools for free.

(8). Q: How about your gravel pump warranty?
A: 1 year warranty for commplete setpump, 6-8 months for wet parts, it depends on other pump working condition details.

(9). Q: How to do if the pump or parts have operatation problem within your warranty?
A: Tell me details timely, and show me pictures, we will send you pump solution at once without any hesistation.

(10). Q: Can you install the electric motor or diesel engine with the pump for us ?
A: yes, we can, it's no problem, we are experienced in this .

(11): Q: .we don't know which pump model we need ,can you help us ?
A: yes, please tell me your detail requirements, include liquid, flow rate, head etc,
my engineers team wiill calculate & select most suitable pump model for you, offer pump solution for you.

(12). Q:How long can you reply us if we send an inquiry ?
A: Generall with in 2 hours, we will send you official quotation sheet, with price, technology data, performance curve, dimension etc.

(13). Q: What are your advantages,why should I choose you?
A: Higher Quality, our parts have 30% longer life than the originals
Short Delivery Time, for normal parts,we have stock in our warehouse
Competitive Price, we can help you cut down the cost by 30% or more
Best Services, we have technical department, quality control department and a professional sales team, we will offer professional service for you any time.